Empowering individuals to build happy, healthy, and fulfilling lives in addiction recovery through personal development programs, community support, and sober social events.
A society in which alcohol-free and drug-free lifestyles are embraced and celebrated.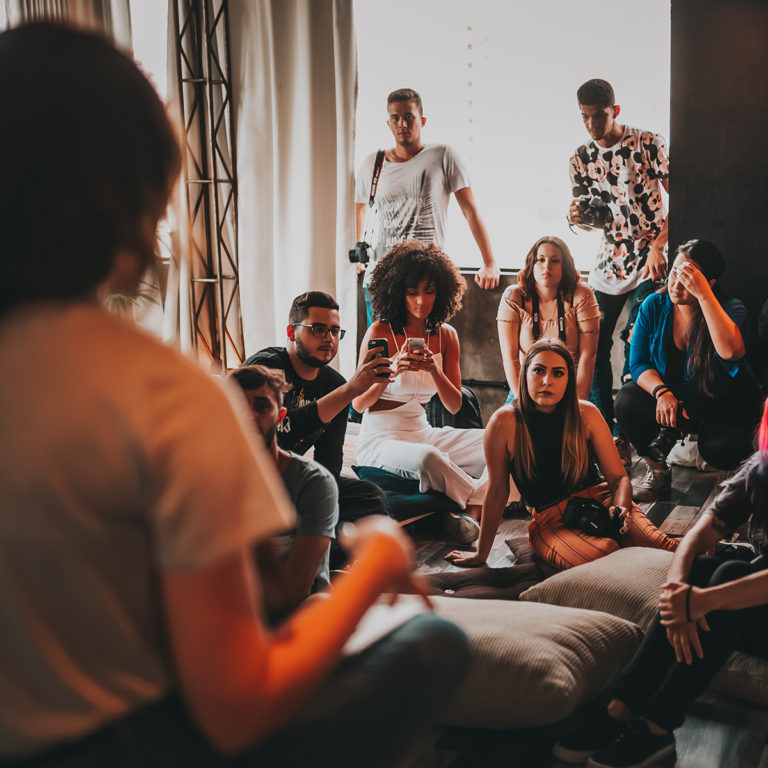 There are two persistent challenges for those pursuing a life in sobriety:
Lack of post-treatment guidance and support.
Limited opportunities to socialize and have fun.
By offering the structure, support, and guidance which many patients lack when entering the world of addiction recovery on their own, we help build a framework for personal development and long-term success. In addition, growing a sober social network, cultivating fellowship, and simply having fun are key elements for creating a fulfilling life in recovery.
Since 2008, our Founder and President – Todd Anderson – has graciously opened his home to host weekly recovery meetings.
Over that time, Todd has witnessed the full spectrum of what the addiction recovery community has to offer. Some group members flourish becoming happy, healthy, productive members of society. Other group members fall back into their addiction and, sadly, they die.
These observations have led to a clear understanding of what works and what is missing within the addiction recovery community. First, collective experiences highlight what it takes to be successful in achieving and maintaining sobriety. Second, continued involvement has underscored what is currently lacking in terms of ground-level support and services.
In 2019, Todd launched organized efforts building a non-profit focused on promoting success factors and addressing recovery barriers. As a result of these efforts, the R62 Foundation was born and is committed to its heartfelt mission: Empowering individuals to build happy, healthy, and fulfilling lives in addiction recovery through personal development programs, community support, and sober social events.
Addiction and substance abuse are serious, life-threatening conditions.
On the flipside, sobriety is everything we hoped life could be while living in our addiction. Sobriety is fun and knowledgeable. It is being of service, being humble, and being honest. Most of all, sobriety is facing the challenges of life with gratitude, patience, and a smile.
The R62 Foundation got its name from "Rule 62" – the story of which is below.
Then came the inevitable explosion – something like that day the boiler burst in Wombley's Clapboard Factory.
A chill chokedamp of fear and frustration fell over the group.
When that lifted, a wonderful thing had happened. The head promoter wrote the Foundation office. He said he wished he'd paid some attention to A.A. experience. Then he did something else that was to become an A.A. classic. It all went on a little card about golf-score size. The cover read: "Middleton Group #1, Rule #62." Once the card was unfolded, a single pungent sentence leaped to the eye: "Don't take yourself too damn seriously."
Thus it was that under Tradition Four of an A.A. group had exercised its right to be wrong. Moreover, it had performed a great service for Alcoholics Anonymous, because it had been humbly willing to apply the lessons it learned. It had picked itself up with a laugh and gone on to better things. Even the chief architect, standing in the ruins of his dream, could laugh at himself – and that is the very acme of humility.
"Twelve Steps and Twelve Traditions"
Tradition Four – Page 155
DISCLAIMER: While our founding principles are based in A.A., the Rule 62 Foundation is in no way connected with, supported by, or acting on behalf of Alcoholics Anonymous.